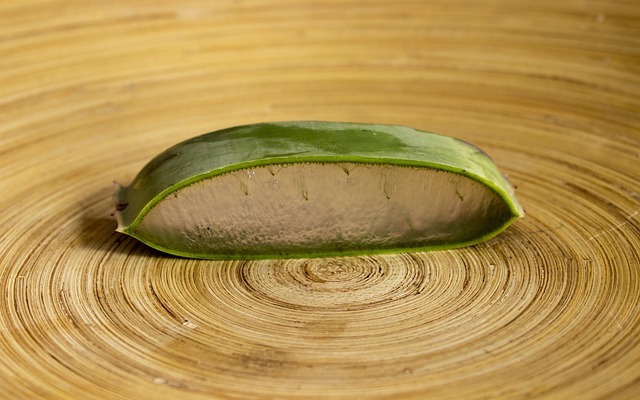 People in the know cultivate and grow aloe vera plants because they already know about the healing and medicinal qualities of the gel. The aloe vera plants' leaves contain a life-giving and nourishing substance that is full of nutrition and health-giving properties.
Aloe Vera Provides the Cures for Just about Everything
People have been applying or ingesting the clear gel since ancient times, using to cure conditions from hair loss to sleep difficulties. The spiky green desert plant contains anti-fungal, anti-bacterial, anti-inflammatory, and anti-oxidant properties. Therefore, it can be used to treat or beautify as well as enhance the health and prevent disease.
How Aloe Vera Can Be Used
Below are amazing uses for the aloe vera plant, or the application or ingestion of its gel:
1. Pamper yourself with a fresh gel body scrub. Slice aloe leaves in a lengthwise direction and use the inner sides of the leaf as a shower body scrub. This will keep your body clear of acne or insect bites.
2. Treat burns that may happen from time to time while cooking. You can apply the clear gel for any kind of kitchen burn – from grease splatters to the burns that result when lifting hot utensils. Another burn healer that is good to use for a scald is aloe vera gel with vitamin E oil. Keep a little jar on hand in your kitchen or medicine cabinet.
3. Relieve frostbite. Use the gel to treat frostbite and ensure healing for this wintertime malady.
4. Treat cuts and scrapes for with the gooey and clear gel. Children who get hurt will like the non-stinging substance.
5. Treat insects bites and itchiness.
6. You can eliminate any type of rash when you apply the clear gel of the aloe vera leaf.
7. Do you have athlete's foot? If so, you can apply aloe vera and you won't have it no more. It gets rid of it – like magic.
8. You can use the gel as an antidote to treat allergic skin reactions.
9. Take care of a psoriasis outbreak with the gel.
10. People with rosacea apply an aloe vera gel to reduce the skin condition.
11. Warts will shrink when the gel is applied regularly.
12. Do you have fine lines and wrinkles? Smooth them away with aloe vera.
13. Treat acne and pimples.
14. Brighten the looks of the skin. Aloe can be used to decrease the look of dark spots or pigmentation.
15. Speed up hair growth and eliminate hair loss by massaging the gel into the scalp. Leave the gel sit 30 minutes before washing it out.
16. Exfoliate the skin by using two tablespoons of aloe vera with two tablespoons of brown sugar and one tablespoon of lemon juice.
17. Treat dry patches of skin with aloe vera gel in a salt skin scrub. Add one cup of aloe vera gel to one cup of coconut oil and two tablespoons of honey. Apply to the skin gently.
18. Get rid of dandruff by mixing the juice of the aloe vera plant with equal parts of wheat germ oil and coconut milk. Massage the mix into the scalp before rinsing it out.
19. Condition the hair with aloe vera gel. It silkens the hair and adds volume.
20. Remove eye makeup with the gel. It easily takes off eye mascara and eyeshadow without eye irritation.
30. Relieve digestive distress by drinking aloe vera juice.
31. Relieve irritable bowel syndrome by drinking the juice of the aloe vera plant. It relieves the bloating related to the condition.
32. Arthritis can be treated by ingesting pure aloe vera gel or juice.
33. Treat heartburn by drinking the juice of the aloe vera plant.
34. Do you have rheumatism? If so, you can relieve the symptoms of this inflammatory condition by ingesting aloe vera juice.
35. Asthma can be treated by boiling aloe vera leaves in a large pan of water. Breathe the vapor to alleviate asthma discomfort.
36. Heal the gums and promote stronger and healthier teeth by swishing aloe vera juice in the mouth as a mouthwash. You can also use a toothpaste that contains aloe vera.
37. Stomach ulcers can be relieved by drinking aloe vera juice.
38. Do you have hemorrhoids? Drink aloe vera juice to ease digestion and hemorrhoidal pain.
39. Prostate problems become a thing of the past when aloe vera is consumed.
40. Colitis suffers drink aloe vera juice to get rid of this digestive condition.
41. Heart health improves from drinking aloe vera. The gel lowers triglyceride levels and high cholesterol counts.
42. Infections of the eyes and ears can be treated successfully by drinking aloe vera juice.
43. Detoxify the blood by drinking aloe vera.
44. Heal Dry and Cracked Feet
Use four tablespoons of aloe vera gel and mix it with 1/2 cup of corn meal, 1/2 cup of oatmeal, and 1/2 cup of an unscented body lotion to heal dry and cracked feet. Apply the mix for about 10 minutes and rinse with warm water.
You can also buy moisturizing socks for your feet that contain aloe vera, as well as ingredients such as shea butter and vitamin E. All the ingredients hydrate and moisturize the skin.
45. Create and Eyebrow Gel
Aloe vera gel can harden when applied to hair. Therefore, it often is great for use as an eyebrow gel. To use the gel in this way, take a clean mascara want and weep it over the eyebrow with the gel. You can easily wash off the gel as well.
46. Rinse Away Excess Oil from the Hair
Use aloe vera gel in a nourishing type of hair mask. All you need to do is apply the gel to your strands and leave it on your hair before you step into the shower.
You can also use the gel to create an oily hair remover solution. Add two teaspoons of aloe vera gel with one cup of water and on tablespoon of lemon juice and mix well. Rinse your hair with the mix after you shampoo. Leave it on several minutes before rinsing with cool water.
According to Jennifer David, DO, who serves as a dermatologist at the Schweiger Dermatology Group, the rinse serves as an astringent, reducing the oil on the scalp.
47. Relieve Itchy Mosquito Bites
You can apply the gel directly to relieve the itching caused by mosquitoes. That is because the gel holds anti-inflammatory properties. Besides using the gel, apply an ice cube for fast relief.
48. Exfoliate Especially Dry Areas of the Skin
To enjoy glowing and smooth skin, you need to exfoliate it. Aloe vera makes this a reality. Because the gel contains salicylic acid, it gently sloughs away dead skin. If you want to create a scrub, add 1/2 cup of aloe vera with Himalayan salt to create a grittier texture. Rub the mix on the arms, heels, or elbows while showering.
49. Create a Natural Shaving Cream
Because of aloe vera's slippery and hydrating features, it can be used in place of expensive shaving gels. If you want to achieve a pleasant and close shave, you can use the gel by itself or combine it with natural ingredients, such as vitamin E oil. You can also try the following shaving cream recipe:
Mix 1/3 cup of aloe vera gel with 1/4 cup hand soap or Castile soap. Include 1/4 cup warm distilled water, 1 tablespoon almond oil, 1 tablespoon vitamin E oil, and 5 drops of eucalyptus oil. Add all the ingredients into a clean soap dispenser. Always shake well before use. You can refrigerate this recipe for up to six months.
50. Ease Psoriasis and Eczema
The gel of the aloe vera leaf contains the necessary compounds to relieve inflammation, thereby easing conditions, such as psoriasis and eczema. Besides using the skin to relieve skin inflammation or conditions, use a moisturizer that also contains ceramides.
Ceramides are natural fats that are found in the skin. You should always perform a patch test first to make sure you don't aggravate a skin condition further. Normally aloe vera will alleviate skin irritations. However, in some rare instances, people may be allergic to the gel. Just apply the gel on a spot on your arm before you apply it to the face or another site.
51. Use Aloe Vera for Dog Care
You can clean your dog's ears using aloe vera gel. Do this once per week. Wipe away any excess.
52. Create a Hand Sanitizer
For use as a hand sanitizer, combine one part of aloe vera gel with either 3 parts rubbing alcohol or 3 parts witch hazel.
A Powerful Antidote
Now that you've reviewed some of the basic uses of aloe vera juice and aloe vera gel, you can find more ways to use the substance. Whenever you need to take care of an inflammatory condition or need to boost your immune health, you can rely on the gel or juice from the aloe vera plant to take care of you.
The natural components in the plant provide a powerful antidote to just about any type of condition. You can also use it to enhance your looks and to pamper your skin.
Always Consult a Doctor When Using Aloe for Heath Remedies
When using the gel for health care, always consult with a doctor first to make sure it is alright. The gel may contraindicate medicines or supplements you currently take.
Choosing a Commercial Gel: How to Select the Ideal Product
If you wish to use a commercial gel that touts itself as natural, you need to carefully review the ingredients. Make sure the gel of the product comes from freshly harvested leaves and that a natural thickener is used, such as seaweed. The product should be able to absorb the skin's pores quickly.
Defining the Best Product
While thickeners are added for application, you also want a product of a thinner consistency. This strikes the right type of balance. A thinner consistency gel is easier to spread over the skin, thereby making it feel silkier and smooth. As long as the product features the gel with a small amount of natural and safe preservatives, it should be okay to use. The ideal product should be organic and cold-pressed to ensure freshness, and contain no added fragrance, or alcohol.
Tips for Using the Gel
Below are some suggestions on how to use the gel for health care.
1. Athlete's Foot – Use 2 tablespoons of aloe vera gel, 1/4 cup oatmeal, 1/4 cup corn meal, 1/4 cup olive oil as a scrub on the feet.
2. Bleeding – To reduce bleeding, apply the gel to minor wounds.
3. Blisters – Apply the gel to the blisters.
4. Bloating – Drink aloe vera juice.
5. Bruises – Apply the gel to the affected area.
6. Canker sores – Apply the gel.
7. Cramps – Take a spoonful of the gel with a pinch of black pepper three times daily.
8. Diaper rash – Rub the gel on baby's bottom.
When to Drink Aloe Vera Juice
Drink the aloe vera juice to gain relief for the following:
1. Tiredness – boost energy levels.
2. Heartburn
3. Hemorrhoids
4. Immune system health – reduce the risks of illness.
5. Indigestion
6. Urinary tract infection
7. Yeast infection
Where to Apply the Gel Directly
You can directly apply the gel to or for the following:
1. Acne – including blackheads and whiteheads
2. Dandruff– mix 1/4 cup aloe vera gel, 1/4 cup olive oil, and 1/4 cup milk to the hair. Massage the mixture into the scalp and keep it on the hair for approximately 20 minutes. Shampoo as usual.
3. Undereye puffiness
4. Fingernails – massage the fingernails with the gel to strengthen them.
5. Freckles – apply the gel twice daily.
6. Hair conditioning – Use the gel as a conditioner to control frizz, add shine, and to moisturize.
7. Hair growth – Massage the gel on the scalp. Allow to sit 30 minutes before you rinse it out.
8. Oral health – Make a mouthwash of 4 tablespoons aloe vera gel, 2 tablespoons of water, 3 teaspoons of baking soda, and 1 teaspoon of lemon juice. Swish the substance and spit out.
9. Pores – Minimize pore size by applying an aloe vera mask. Make the mask by mixing 1 small and peeled cucumber, 4 tablespoons of water, and 4 tablespoons of aloe vera gel. Leave the mask on overnight and rinse off the next morning.
10. Face – Use the gel directly as a skin moisturizer or to reduce dark spots. Apply the gel daily to reverse the signs of aging or smooth fine lines and wrinkles.
11. Stretch marks – Smooth the gel over stretch marks to minimize their looks.
12. Teeth and gums – Use the gel for cleaning the teeth and gums and strengthening them.
13. Wounds – Use of the gel will prevent scarring.
You can use aloe vera gel for so many uses because of its anti-inflammatory properties and anti-bacterial components. Therefore, once again, you can make good use of the gel for both health and beauty.
Other Uses of the Gel and Plant
Aloe Vera for Skin Health
Aloe vera can treat a host of skin conditions, including acne, eczema, psoriasis, wrinkling, and burns. You don't have to use any artificial chemicals for better skin health. You only need to apply aloe vera gel.
Protect Vegetables and Fruits against Bad Bacteria
Aloe vera gel can be used to clean and save veggies and fruits from harmful bacteria. Just spray a small portion of aloe vera gel on your fruits or tomato plants.
Lose Weight with Aloe Vera Gel
You can lose weight with aloe vera gel. It supports a sensible, low-calorie diet. You cannot infest the gel alone and expect to lose weight. You also need to be following a low-calorie meal plan.
Lower Blood Glucose and Reduce Insulin Use
Aloe vera gel provides a natural way to treat diabetes. The gel, when dried, lowers blood sugar and reduces the need to take insulin in diabetics.
Treat Alopecia or Genetic Hair Loss
Alopecia is a type of hair loss where the immune system attacks hair follicles. It starts at one section of the head before progressing. You can improve the scalp condition by applying aloe vera gel.
Get Rid of Bad Breath Naturally
To get rid of halitosis or bad breath by using the liquid as a mouthwash.
Create Soothing Aloe Vera Gel Ice Cubes for a Number of Uses
Fill an ice cube tray with aloe vera gel, then freeze. Use the cubes to treat bug bites, sun exposure, and kitchen burns. They can also be used to alleviate the itching and rash of poison ivy. Use the cubes beneath dark eye circles and to smooth wrinkles.
Make an Aloe Vera Face Wash
You can make a facewash of aloe vera by adding 1 tablespoon of aloe vera gel with one tablespoon of almond milk. Top off with one tablespoon of lemon juice. Use the mix on your face for about 10 minutes before washing.
Aloe Vera and Nutrition
Naturopathy specialists recommend aloe vera for improving nutrition and dietary health. Therefore, what it can do for you as you age is short of extraordinary. For example, aloe vera gel contains compounds, known as polysaccharides – all known to cure ulcers and digestive distress. Specifically, drinking the gel, when processed, enables a person to gain relief from conditions of the digestive tract, peptic ulcer, and Chron's disease. If you currently suffer from ulcers, you will gain relief after about a month.
Better Health through Detoxification
Any beverage made with aloe vera juice or the juice itself, detoxifies the bloods and cleanses the digestive and circulatory systems. As the nutrient absorption increase, blood circulation improves and people feel better overall. When the blood contains a high level of nutrition and is oxygen-rich, the body's cells perform more proficiently. In turn, any harmful bacteria are neutralized.
How Aloe Prevents Cancer and Prevents Tumor Growth
Because aloe vera gel contains macrophages, it also produces nitric oxide, which stops tumor growth.
The Difference between Aloe Vera Gel and Aloe Vera Juice
Given how aloe vera can help make your life better, you may wonder about the difference between aloe vera gel and aloe vera juice. Aloe vera juice comes from the inner fillet of the whole leaf of the aloe vera plant. It normally is consumed as a tonic. The juice is primarily used to treat osteoarthritis, epilepsy, and asthma. If it is used to lower blood glucose, it may interfere with the effectiveness of some medications. That is why you need to consult with a doctor before drinking the juice.
A Topical Application
The gel of the plant is found just inside the leaves, which, in many instances, is used topically. The gel is popularly used to sooth sunburns and is the traditional remedy for burns or minor cuts. Don't use the gel to treat deep wounds, as they should be treated by a medical professional.
How Aloe Heals
The long-chain polysaccharides in aloe are considered healing sugars. White blood cells, which assist in better immune health, function more efficiently when supported by polysaccharides. These sugars, which are rare, are also found in medicinal mushrooms, such as the chaga and reishi. The sugars fight all types of infections in the body. Glutathione is yet another agent found in aloe that supports immune system health.
Touted as a powerful antioxidant, glutathione drives up energy levels and contributes to white blood cell development. The component also prevents cellular damage during oxidation. Many bodily functions can be elevated by the increased manufacture of glutathione. These functions include immunity, detoxification, metabolic rate, and recovery time.
How to Use Aloe Vera Leaves
While the gel and liquid of the plant offer plenty of benefits, you can also use the leaves for better health. Below are samplings of how the leaves can be used from the plant:
1. Use the Leave to Relieve Skin Irritations
Whether you have bug bites, a rash, or similar irritation, you can relieve the irritation by taking a cut aloe era leaf and rubbing over the sites.
2. Use a Leaf on the Neck and Face
Rub the leaf over your neck or face twice weekly. After rubbing the leaf, follow with the pure aloe gel and a sunscreen.
3. Rub Aloe Leaves on the Heels or Soles of Your Feet
Get rid of painful cracks by rubbing the aloe's leaf over your heels or bottom of your feet. You can also use the gel.
Better Brain Functioning
Not only is aloe vera good for the body, it also supports brain functioning. Because aloe vera produces a large amount of nitric acid, it also increases the thinking. This is because nitric acid has a vasodilatory effect, which means the substance increases the diameter of the arteries and veins. When this occur, you receive more oxygen to the brain because of increase circulation.
Enjoy Your Workouts More
The nitric acid, produced by aloe, also supports muscle building and recovery. Because nitric acid increases the blood flow to the muscles, you enjoy more energy and a better workout. Subsequently, this same effect will help you recover between workouts.
Use the Plant's Gel as a Plant Fertilizer
Use the plant as a fertilizer too. Take the gel from the aloe vera leaves and mix it with 20% seaweed. Place 80% of the gel and 20% seaweed in a container, mixed with a layer of soil. Sprinkle a small amount of water on to the mix and shut the container tightly with a lid. Wait a week before reopening the container. Mix the ingredients, using a spade. Stir the mixture every two days for a week. Add the fertilizer to the soil of potted plants.
In Summation –
Regardless of how you use aloe, you will find that it will benefit you medicinally and cosmetically. By taking advantage of this natural plant's properties, you can lead a higher quality life and feel better about yourself. If you want to be the best you can be naturally, this plant should be cultivated in your home for continued use.
As you can see, you can benefit greatly when you use this plant's gel or liquid topically or as a food. You can also use aloe vera gel as a fertilizer for your house plants. This is a great way to provide organic nutrients without adding harsh chemicals.
Aloe is an excellent solution for cleansing the hair and skin as it revitalizes the skin cells and gets rid of the dead skin. Many times, commercial facial cleansers and creams contain chemicals that can actually be damaging to the skin. When you use natural aloe, however, you keep the skin smooth and free from chemical damage – damage that can lead to lines and wrinkling.
However you use aloe, you can be assured of good results and ongoing satisfaction. Use it for health, household, and beauty needs. Grow the plant and cultivate it so you can always have the fresh gel on hand and in easy reach.